Copy Fast
Copy file content with a single click from the menu bar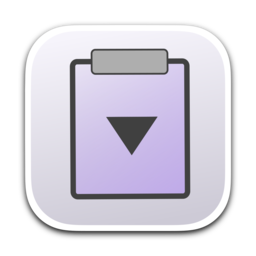 Copy Fast is a simple yet powerful application that lets you instantly copy organized file content to your clipboard with just one click.
Whether you're working in another application or just need to quickly access a file, Copy Fast is always accessible from the right part of your menu bar.
Copy Fast screenshots - click image to zoom
Instantly copy file content to clipboard with one click
Keep a list of all the files in a root folder you specify
Ability to specify multiple root folders and switch active root folder easily
Accessible from any application you use via the menu bar
Hierarchical file organization with submenus
Option to open selected file with preferred editor
Feedback on content copied to clipboard via pop-up info window
Option to show or hide file extensions
Fast and efficient launch, small in size
Run at startup for easy access from menu bar
Compatible with MacOS 10.13 High Sierra and above
Copy Fast is designed to be fast and efficient, launching in a blink and working in the background from the menu bar.
The application is set up only once, specifying the root folders containing your files, and it can be run at startup so it's always ready and accessible from any application you use.
With the ability to switch between multiple root folders, Copy Fast provides a flexible and customizable solution for all your file organization and copy-pasting needs. Get your copy of Copy Fast today and experience the difference for yourself.
| | | | | |
| --- | --- | --- | --- | --- |
| | | | | |
| | We develop for Mac from a long time. We use only Apple native technology to create macOS apps because we love the Mac and and we love pure true macOS apps | | | Includes a full User Guide in PDF accessible under the Help Menu inside the application. |
| | Using the new Universal Binaries format running as 64 bit in full native mode both on Intel Mac and on the new Apple Silicon Mac | | | Optimized for macOS 13 Ventura and native for Apple Silicon and Intel |
MAC OS CAPABILITIES
Fast and small launches in a blink
Works also from the menu bar in backgrounds
Accessible from any application you use
Can be set to run at startup. You will have it always ready in the menu bar.
Works on macOS 10.13 High Sierra and successive
Optimized for macOS 13 Ventura
TRANSACTION DATA ARE NEVER SENT TO OUR SITE.
THEY ARE TRANSMITTED ONLY TO THE RESELLER VIA A SECURE SSL PROTOCOL

FULL PURCHASE


Buy a new License

All Upgrades are free for same major release.




If you want to know more about how buying works, visit the Buy section of our site