Menu Calendar
A small calendar under the menu bar with calculation capabilities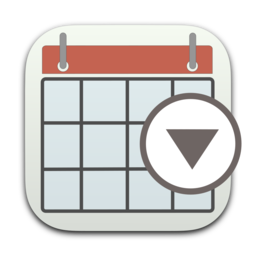 Menu Calendar brings a convenient and easily accessible calendar to your menu bar, no matter which application you are using.
Menu Calendar screenshots - click image to zoom
With a simple click, you can bring up a small calendar that allows you to navigate any month and year with ease. The app also includes a date calculation feature, making it easy to add or subtract days, months, or years in just a few clicks. The resulting date will be displayed instantly.
You can have it always on your menu bar.
Simply and effective
Runs and is available with any application you run
Doesn't take precious screen space
It's fast, it pops up in a fractions of seconds
You can make date calculation in a single click (no typing required)
We develop for Mac from a long time. We use only Apple native technology to create macOS apps because we love the Mac and and we love pure true macOS apps
Sandboxed and Gatekeeper signed respecting all the Apple rules for first class macOS apps
Using the new Universal Binaries format running as 64 bit in full native mode both on Intel Mac and on the new Apple Silicon Mac
Optimized for macOS 13 Ventura and native for Apple Silicon and Intel
Features:
Accessible from the menu bar while using any application
Option to launch at login
Takes up minimal screen space
Fast and responsive
Easy-to-use date calculation with no typing required
Multiple date result formats (compact, medium, extended)
Includes PDF user guide
Compatible with both Light and Dark Mode
Menu Calendar's simplicity and effectiveness make it the perfect choice for anyone looking for a quick and easy date calculator.
TRANSACTION DATA ARE NEVER SENT TO OUR SITE.
THEY ARE TRANSMITTED ONLY TO THE RESELLER VIA A SECURE SSL PROTOCOL

FULL PURCHASE


Buy a new License

All Upgrades are free for same major release.




If you want to know more about how buying works, visit the Buy section of our site