Private Contact
Store your contacts secure and encrypted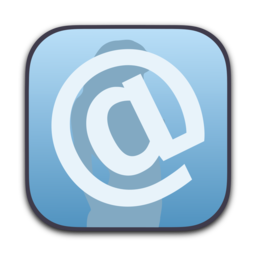 Private Contact is an application to manage on Mac an always encrypted address book to keep your contacts really private and protect your privacy.
Private Contact screenshots - click image to zoom
USAGE
Any document is protected by a password you decide. Only you can read the content
It works in a way you already know, a list of contact to select in a Master and Details interface
Selecting a contact you can see and edit details
You can have a list of categories, any category has a custom colored label
Assigning a category to any contact you can better organize search sort view your contacts
You can filter by category, contents, or both.
Search and sort by category and name or company and all the content inside
Powerful category concept
Contact can be sorted and filtered
Very secure encryption algorithm
Fast! Encryption saving and decryption opening is almost instantaneous
Easy to use interface. No lerning period required. Everything is intuitive and immediate.
Import from the Apple Address Book in a click
Customisable coloured categories
Instant lock with a click
Very secure AES-256 encryption algorithm. No one can decrypt your own data
Export to TSV, CSV, Html table, web pages, custom format with custom tags
Import from any text file in CSV and TSV format
We develop for Mac from a long time. We use only Apple native technology to create macOS apps because we love the Mac and and we love pure true macOS apps
Sandboxed and Gatekeeper signed respecting all the Apple rules for first class macOS apps
Includes a full User Guide in PDF accessible under the Help Menu inside the application.
Uses Resume, Auto Save, Versions, and Full Screen.
If you quit, on relaunch you will be returned to the same state. There's no need to save, the application does it for you. Always.
You can use the Versions feature from macOS to return to an earlier version of your work.
Full screen natively supported.
Using the new Universal Binaries format running as 64 bit in full native mode both on Intel Mac and on the new Apple Silicon Mac
Optimized for macOS 12 and in Universal Format native for Intel and Apple Silicon
FEATURES
Private Contacts is document based, you can have more then one list of contacts for separate purposes
You can select a document to be opened by default launching the application
At any document opening the correct password must be provided to open the document
No way to know the content of any Private Contact document without the right password
Private Contact uses the powerful rock solid AES-256 algorithm, to encrypt data.
AES-256 Encode/Decode is provided by the modern Apple Common Crypto, all macOS native.
If you need it, instant lock with a click
Contact can be sorted and filtered by content and category
Master and details interface to easily browse your contacts
Data can be imported inside Private Contact from your standard Apple Contacts of from CSV or TSV files
Data can be exported to text files in CSV, TSV, HTML or Custom format, even using your own custom tags
Includes an embedded PDF user guide
SUPPORTED OS FEATURES
Tabs for managing many documents in a single window
Merge all documents in a window
Full screen
Autosave Versions
Automatic resume
Tags in finder
Optimized for macOS 12 Monterey
Light Mode and Dark Mode compatible
Runs on macOS 10.12 and successive
You are downloading a secure app digitally signed with an Apple certificate (all our new releases are also Notarized by Apple for your maximum safety) Private Contact
Rel 3.6.1 (Aug. 2, 2022) - 3.5 MB
Requires: macOS 10.12 Sierra or successive
Private Contact
Private Contact
To know what's new from the previous releases CLICK HERE
TRANSACTION DATA ARE NEVER SENT TO OUR SITE.
THEY ARE TRANSMITTED ONLY TO THE RESELLER VIA A SECURE SSL PROTOCOL

FULL PURCHASE


Buy a new License for the latest release

All Upgrades are free for same major release.




FULL PURCHASE


Buy a new License

All Upgrades are free for same major release.




If you want to know more about how buying works, visit the Buy section of our site